Portable gasoline generators(with gasoline engine/petrol engine).
Mamual start and electric start by battery.
2000w,3000w,5000w are popular models.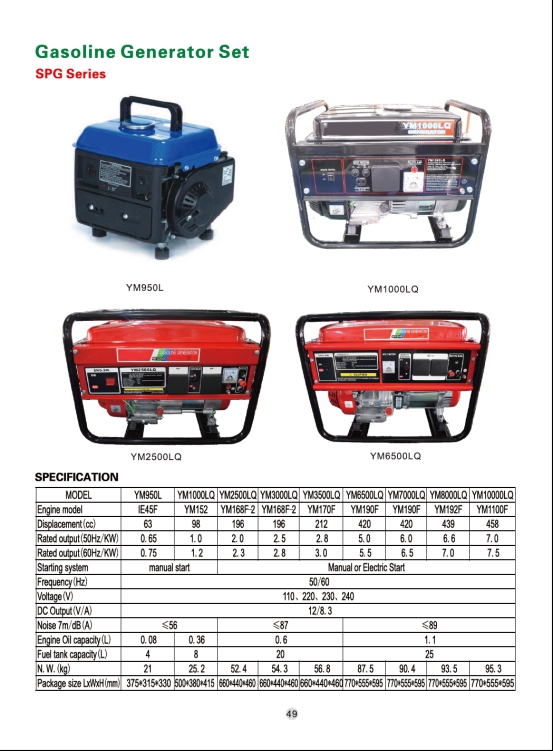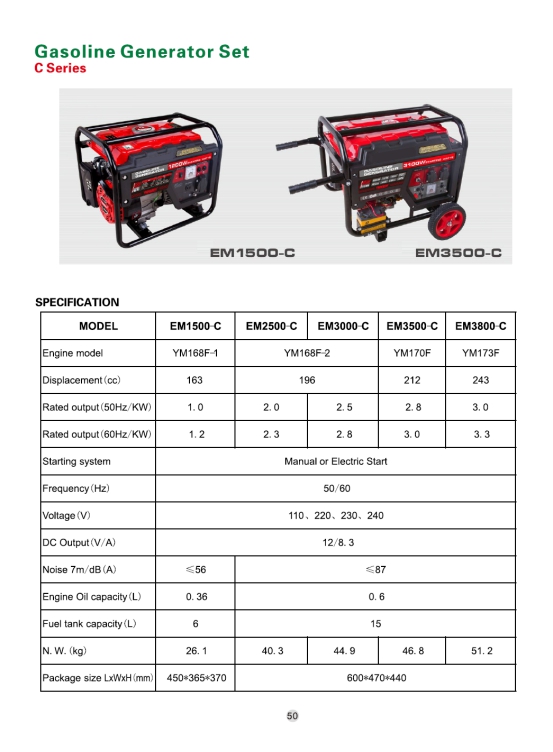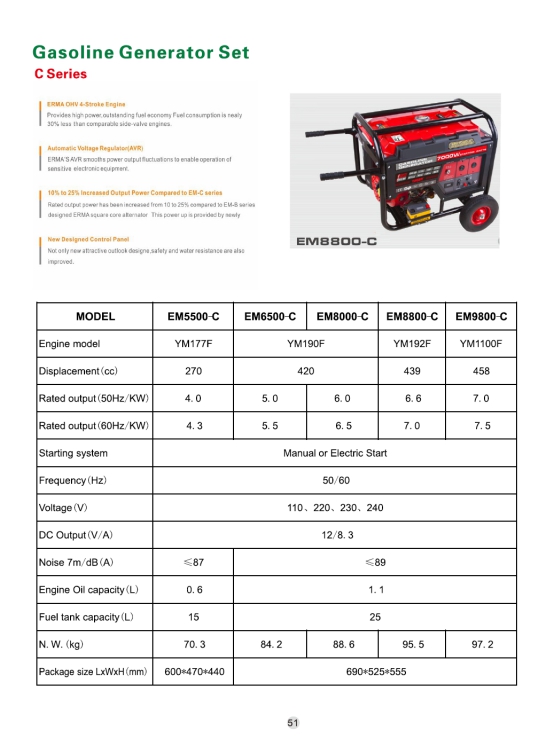 Above models are single phase.
The Voltage can be chosen according to different requirement:
50HZ,Voltage can be 110V/220V/230V/240V.
60HZ,Voltage can be 110V/115V/120V/240V.
If you need 3phase genset,Voltage can be chosen from below :
50HZ,Voltage 380V/400V/415V.
60HZ,Voltage 220V/440V/480V.
If you need any other special voltage,we can discuss to engineers.